Every Vidigami User is assigned a Role.
There are 6 basic Roles built into Vidigami, each having a specific set of
permissions
for full or limited access to
Pages
, features and functionality. Roles are assigned by
Administrators
, who can also create
Custom Roles
with tailored sets of permissions as needed.
ADMINISTRATOR
- has
full access
to all features and functionality in Vidigami, including the Admin area to
add/remove users
.
It is recommended that there should be no more than four Vidigami Admins per school.
SITE MANAGER - has the same permissions as Content Owner, but is also able to delete and/or move photos and videos uploaded by any user.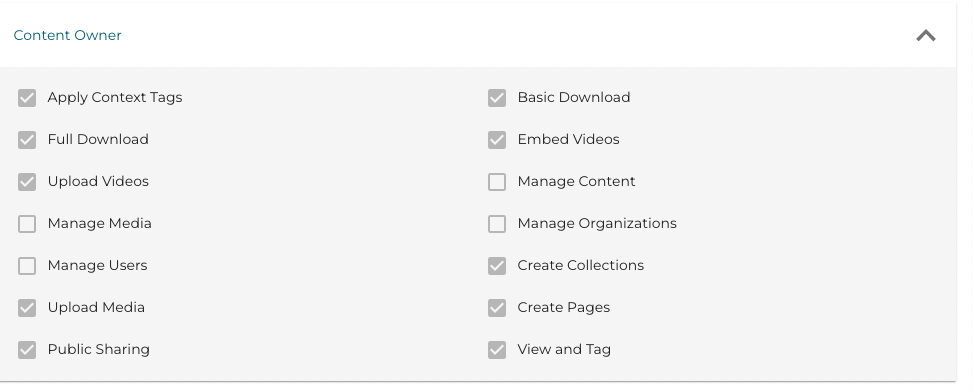 CONTRIBUTOR
- by default, this role is given to all users added to Vidigami. Contributors can view and upload media to accessible Pages, download one photo at a time, face tag photos of themselves and their child(ren), add context tags to media they upload, and create Collections.

SPECTATOR
- can view accessible
Pages
, and
add Face Tags
to photos of their child(ren) and/or of themselves.
NO ACCESS - if necessary, a user can be blocked from accessing Vidigami.