Vidigami advises all community members to respect the privacy rights of each family, and staff members by never publishing media outside of Vidigami (to social media...etc) without the consent of the subjects involved.
On a Computer:
Download a Single Photo
1. Click on any photo to open the Lightbox: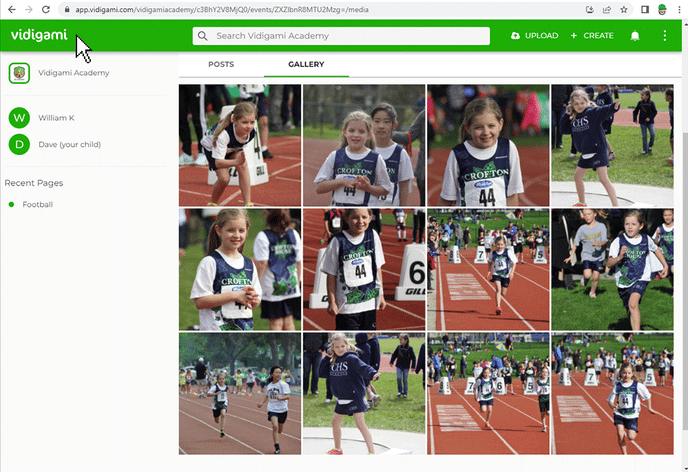 2. In the Lightbox, click on the DOWNLOAD icon located at the top right: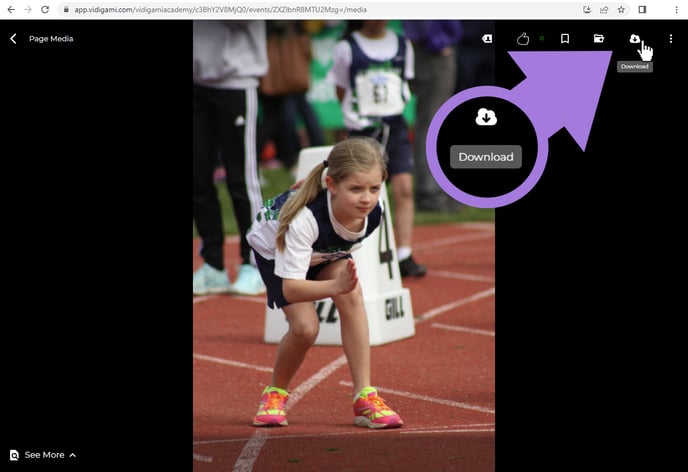 3. In the Download Media pop-up, select Web (low resolution) or Original (full resolution), then click DOWNLOAD: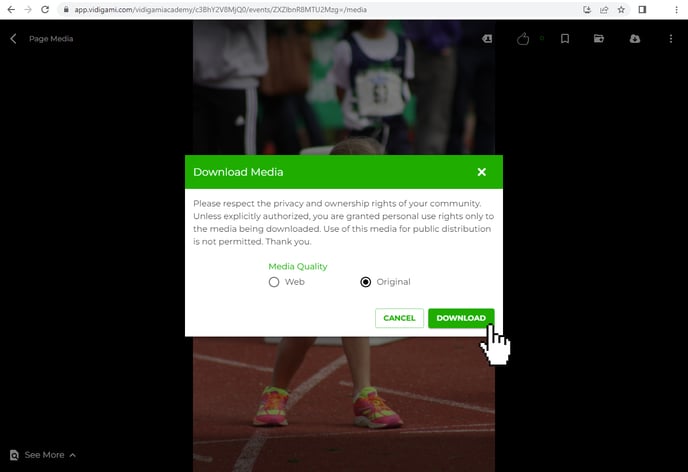 Download Multiple Photos
1. Navigate to the Page or Album with the photos you would like to download.
2. Hover over the top left corner of any photo to reveal the checkbox, then click on the checkbox to select the image.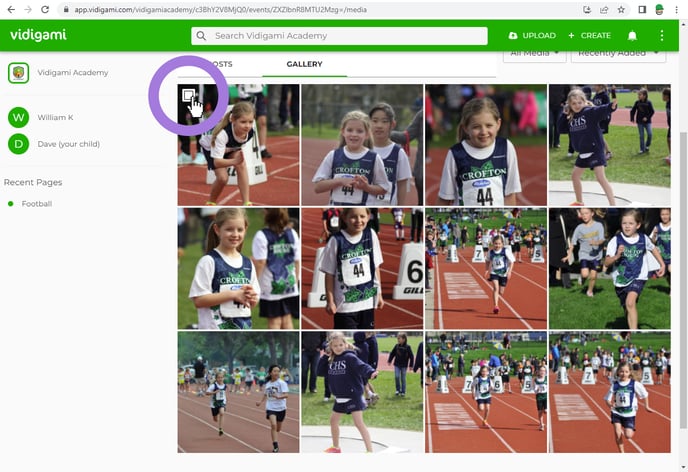 3. Select all of the photos that you want to download: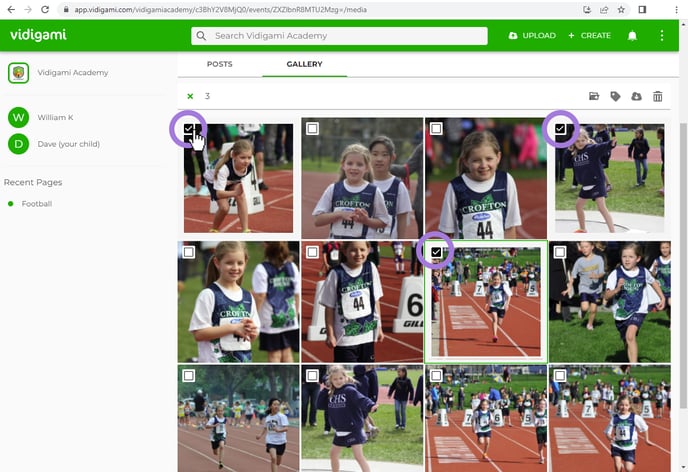 TIP: To select multiple adjacent photos, click on the first photo, hold down shift, and drag through the last photo you want to select. Then click on that photo. All photos will be selected.

4. Click on the DOWNLOAD icon located at the top right of the photo gallery: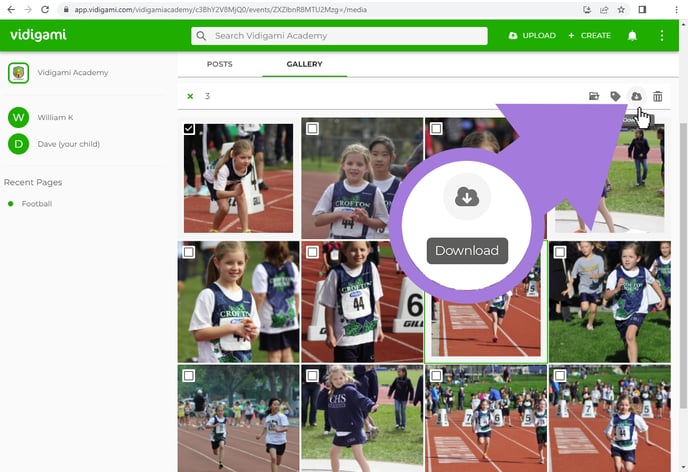 5. Photos will download as a .zip file. All photos will be in Original (full) resolution.
On a Mobile Device (iPhone, Android, iPad, etc.)
Click on any photo.
Click on the cloud icon to download.
Select Web (low res) or Original (full res)

Click on Download.
Save to Photos

On iOS– select More & Save Image
On Android – select download twice and it will automatically be added to photo gallery.
NOTES:
Downloading multiple images may not be supported on some mobile devices. We recommend using a computer if you want to download multiple images at one time.
Downloading is a permission set by each school for each user. If you are unable to download, check with your school's Vidigami Administrator to ensure they have included download permission within Vidigami.