By default, your Vidigami site is set up to allow for Facial Recognition. All user Roles have the ability to Face Tag. If you want this option turned off, reach out to support@vidigami.com.
To start using Facial Recognition, you will need to be
onboarded
.
Once your users are onboarded (added to Vidigami), you can start face tagging. To tag:
Click on any photo.
Click on the Face Tag icon -
Click on a face in the photo.
By default, your name and the name of your child(ren) in the school will show up as options.*

Click on a name. If needed, type in a few letters of a name of a user that is not listed.
Repeat for additional faces in the photo.
If you are tagging an individual that is not part of the current school year, use the Select All option to see users from past years.
If you are a Vidigami Admin, you can quickly see tagged photos of all your users. In your Admin Portal, next to each name is the number of tagged photos.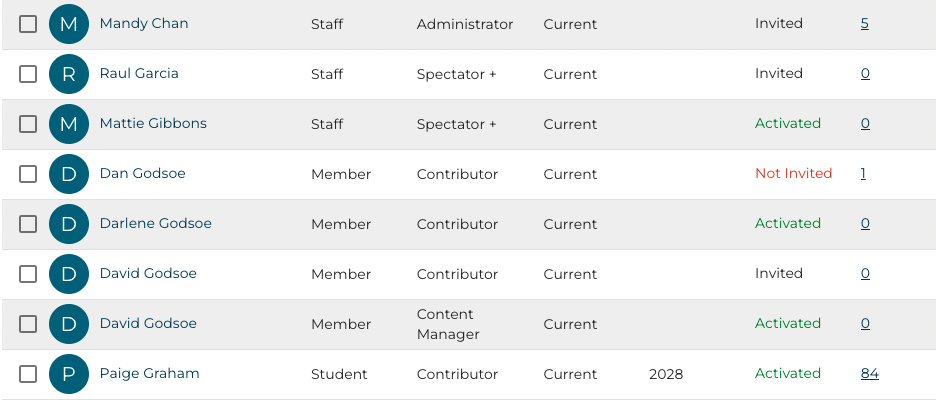 Clicking on the number will bring you to the user's personal space where you can see all face tag photos, all content tag photos, and all the collections created by the individual.

*Schools should encourage parents (and students if they are Vidigami users) to tag themselves (and their child(ren)). Since the names that are populated are the user and their child(ren), it is much faster for a parent (and child) to face tag themselves than for faculty and staff to do it.