The Lightbox is the primary media viewer in Vidigami.
The Lightbox displays images and videos in a large format for gallery viewing. It also allows users to update any information associated with the media.
Click on any image to open the Lightbox: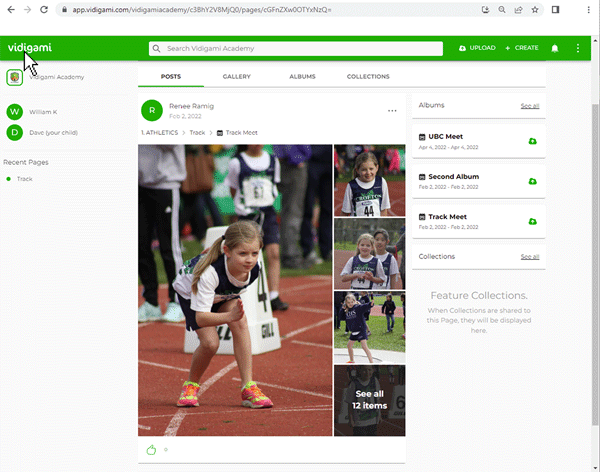 Lightbox Features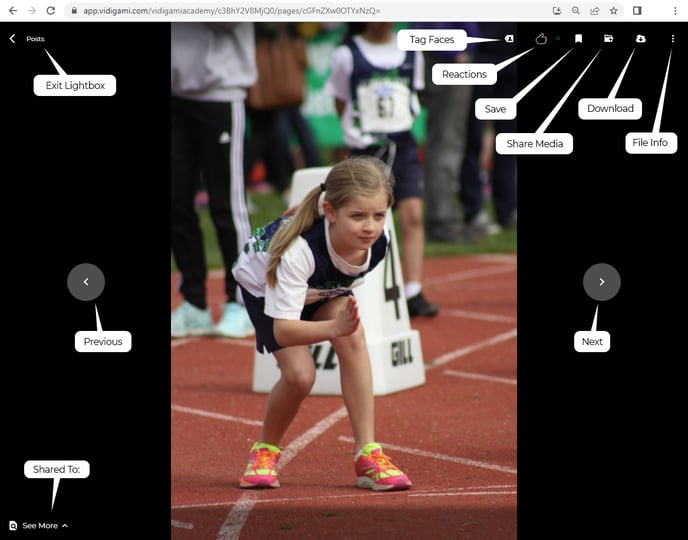 Tag Faces - Shows the faces available to be tagged in the photo.

Social Reactions - LIKE, APPLAUD, or show your enthusiasm with WOW:

Save Media - Adds media to your personal MY SAVED tab.

Share Media - Shares media to a Page, Album, or Collection of your choice.

Download - Downloads media to your device.

Properties: - View and edit media properties (metadata information).

Previous/Next - Step forward or backward to view the gallery of photos/videos.
See More - (bottom left corner of Lightbox) Displays all the Pages and Collections where media has been shared.