An Album is where you upload media on a Page.
An Album can be created directly on a Page or when uploading media by:
An Editor of a Page
Vidigami Administrators

To create an Album on a Page:
Go to any Page.
Click the "Album" icon at the top right of the page:
Type in a title and description for the new Album.
By default, the start and end dates will be the current date. You can change these to any date within the school year, from one day to a full school year range. (NOTE: The date is only used as a way to organize the Albums. It does not limit when users can view and / or contribute.)
Click "CREATE":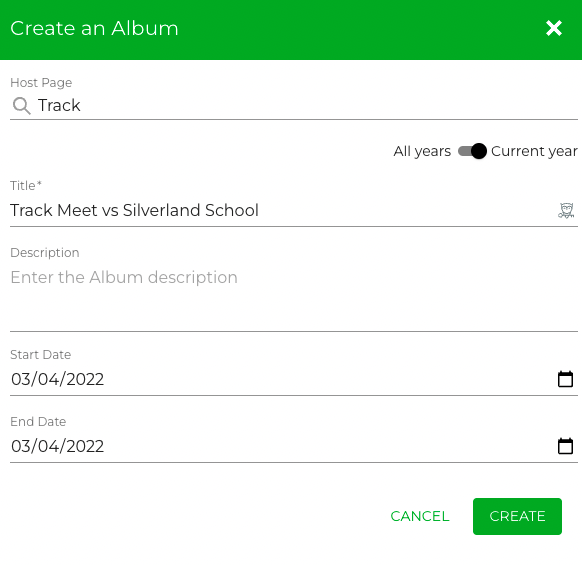 To create an Album during upload:
Click on "Upload" at the top right (on a computer) or click the + on a mobile device.
Select the photos/videos for upload.
The "Share Media" pop-up will appear.
Ensure the Page name at the top is correct. (If not, search for the correct Page.)
Click "CREATE NEW".
The Album creation dialog box (see above) will pop up. Type in the information and click CREATE.
Click POST.