.HEIC photo files cannot be uploaded to Vidigami at this time, so use this handy app to convert your photos to jpg files.
1. Download Pixillion Image Converter for PC or Mac here.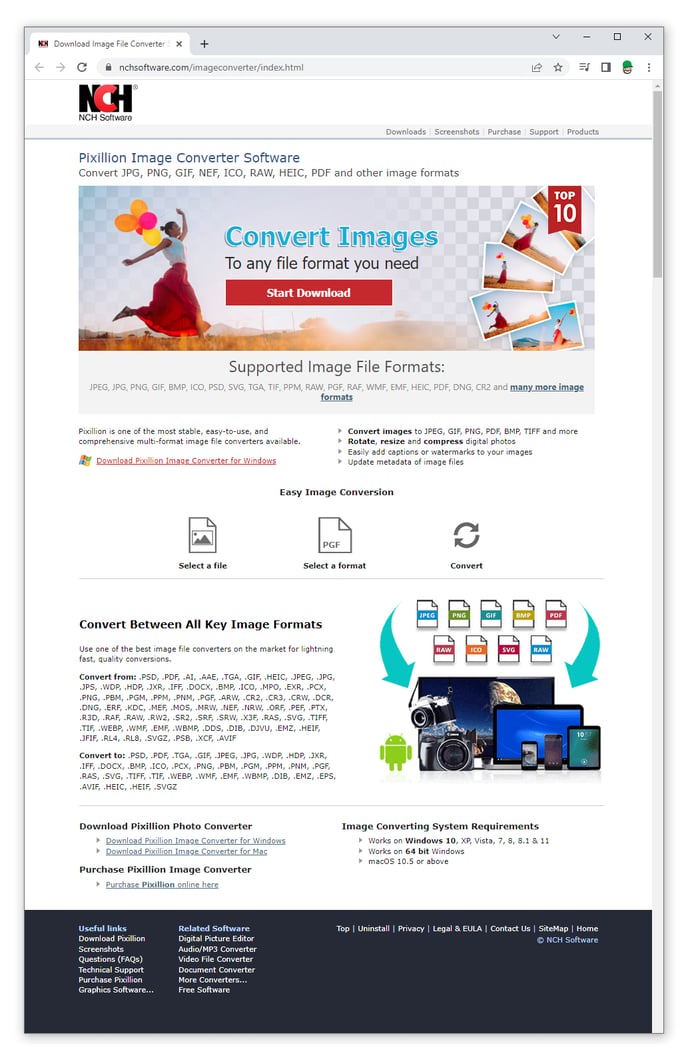 2. Install and open the app: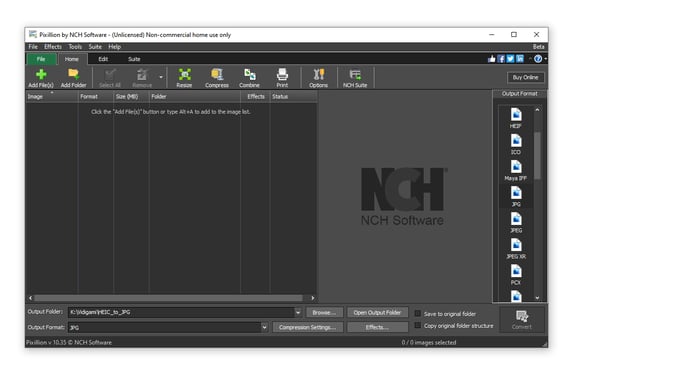 3. Drag and drop your .HEIC photo files into Pixillion: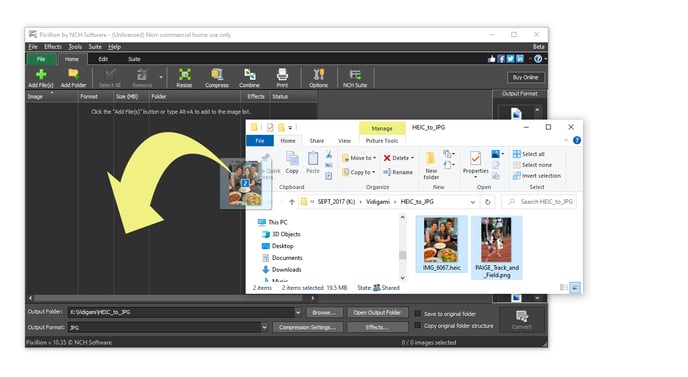 4. Set the folder location, JPG output format, and compression settings, then click "CONVERT":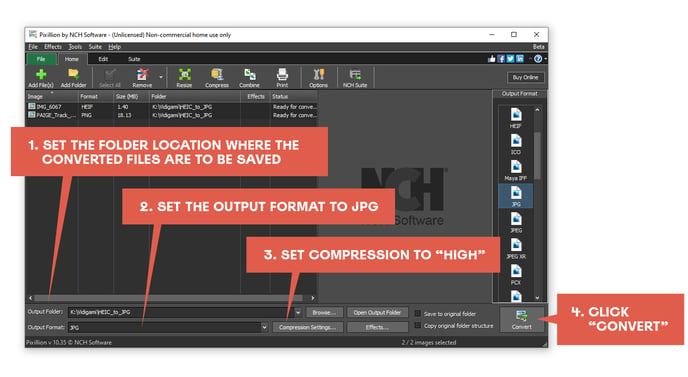 5. Pixillion will begin processing the files: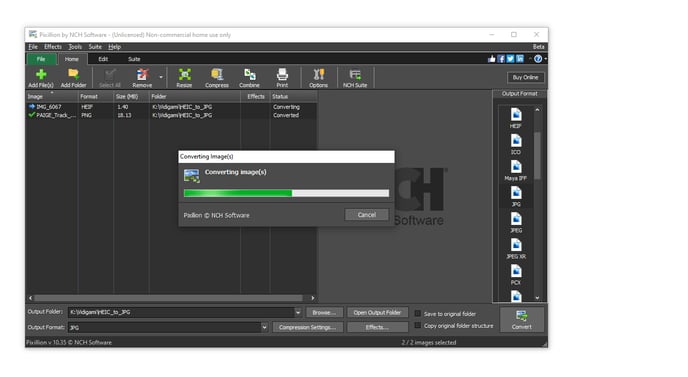 6. When processing is complete, click "Open Folder" to view the jpg files: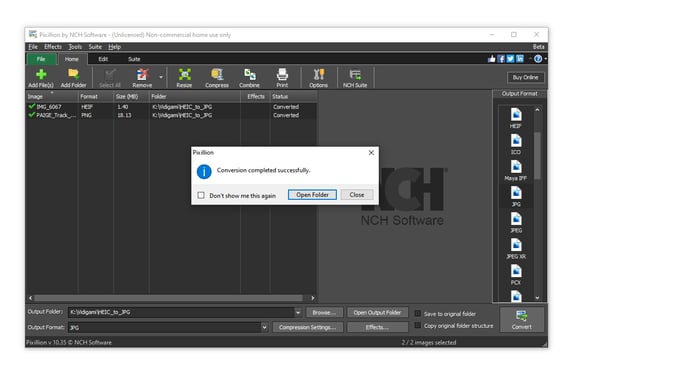 Now log into your Vidigami account and upload your jpg photos!
Two Additional Apps that are also free and work well are: